After I saw the music earrings on MTS I was totally floored to make a crazy Ms.Frizzle esque music teacher! Here is that sim. A student favorite at Sunset Elementary Miss.Jenkins injects her love of children and her love of music into being the music teacher there. She may seem a little "off the wall" to some of her co-workers but she's actually quite smart.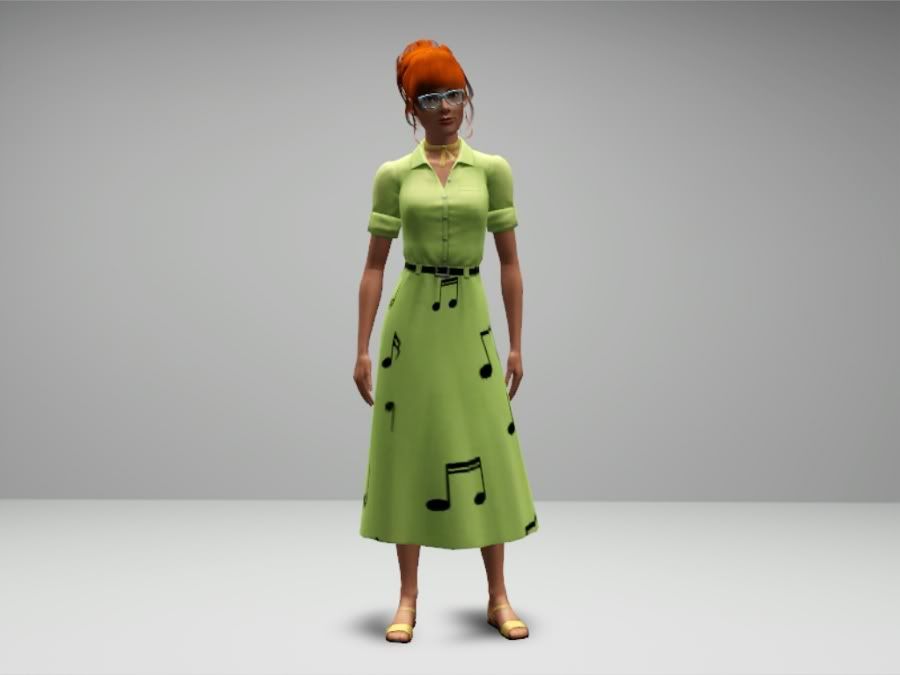 So not too bad for only using 4 CC packages ehh? She doesn't even use custom eyes or any slider mods! However
WA and Possibly Ambitions required!!!
I didn't use any Ambitions content but I do own it and I used the makeup opacity tool, Maybe you'll just need the latest patch, or ,maybe she'll just have ugly makeup! (I don't know how I survived without the opacity tool!) So I hope you enjoy her, she was sort of just a quick fun one-nighter project
Edit: Shit why do I always forget the download link! XD